are you as excited as us creeps are?! Not as excited as this muthafucka!!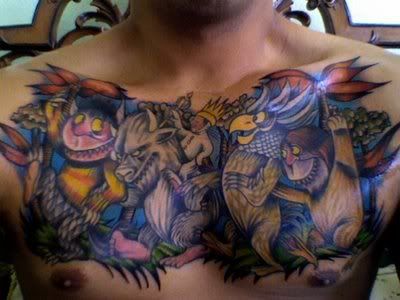 via Amliv the Zombie Hunter
I still remember reading this shit 1000 times as a kid. Probably because it didn't have that many words. I felt like a badass only to find out that it was really telling me I'd get betrayed, killed and raped by big monsters if I ever ran away from home. All for a hug and a bowl of soup. Fuck my life.
Maurice Sendak: We Salute You.