Big fans of fucking amazing artwork by the late great Frank Frazetta know him as easily one of the legends and most prolific artists, painters, and illustrators of his time. Recently one of Frazetta's paintings', 'Conan the Destroyer', sold for $1.5 million. It was bought by a private collector and is the highest paid for any of Frazetta's paintings. WOW.
I decided to dedicate this post to him after watching
Fire & Ice
– a pretty fucking epicly animated film, even for today's standards. It's pretty much fighting, dinosaurs, and lots of tits & ass for the most part (but clothed of course we wouldn't NOT want the kids to be included in the adventures now would we?) Nothing crazy, just good old fashion epic shit.
Oh yea, and werewolves! I won't give you his life story as you can find that shit on google, but I just wanted to share some of my favorite work, especially all his dedication to the CREEPY / EERIE comics series.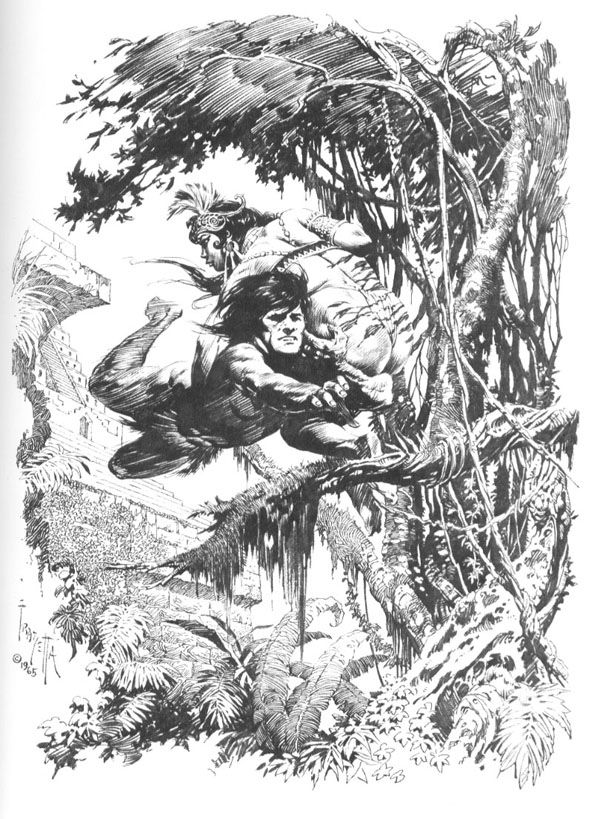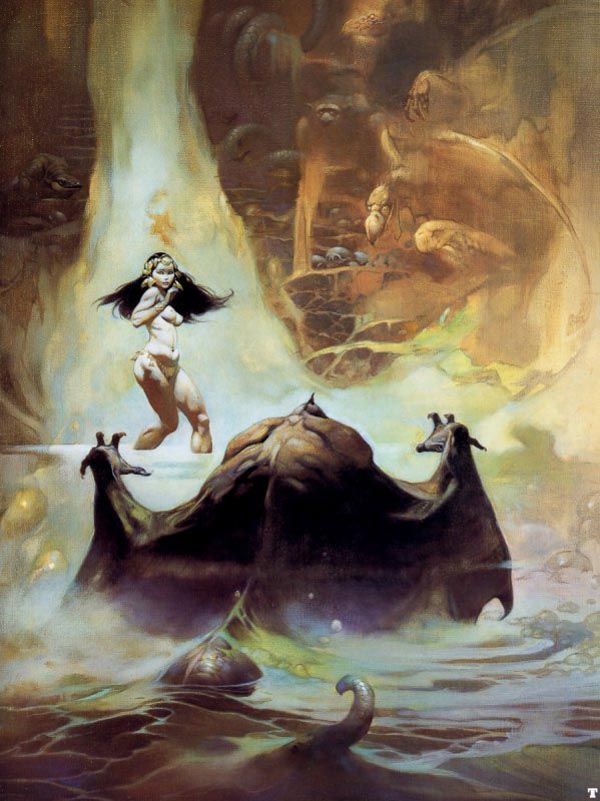 Frank you are surely missed!