watch out for Rozsda, that fucker will eat your automobiles faster than Master P eating Rap Snacks!
Kids love video games, here's an update on mario.
& my new obsession as of late has been Guitar Hero. I think I just found the Guitar Hero champion right here.. we're not worthy, we're not worthy!
Attitude is on a full U.S. tour with Crime In Stereo. Go see them.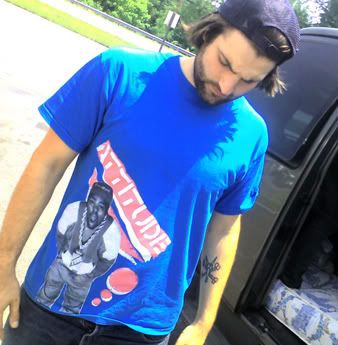 I did all their summer tour merch for them, pick up a Biz Marke/Cro Mags design yo!
www.myspace.com/attitudehc
later suckerz